by Myles Ribeiro
Manfred has a mess to clean
     As the clock turned to midnight on December 2, 2021, the Major League Baseball world stopped in its tracks. Literally. An event building for years finally reached a head, as the MLB and MLBPA's Collective Bargaining Agreement came to an end. Teams rushed to sign key free agents before the inevitable lockout shut down their operations for an indefinite period of time. During this time, players, coaches, and staff are not allowed to contact each other, team facilities are shut down, and roster modifications cannot be made. The deadline for pitchers to report to Spring Training is quickly approaching without a resolution in sight, and the origins of this conflict can mostly be traced back to one man.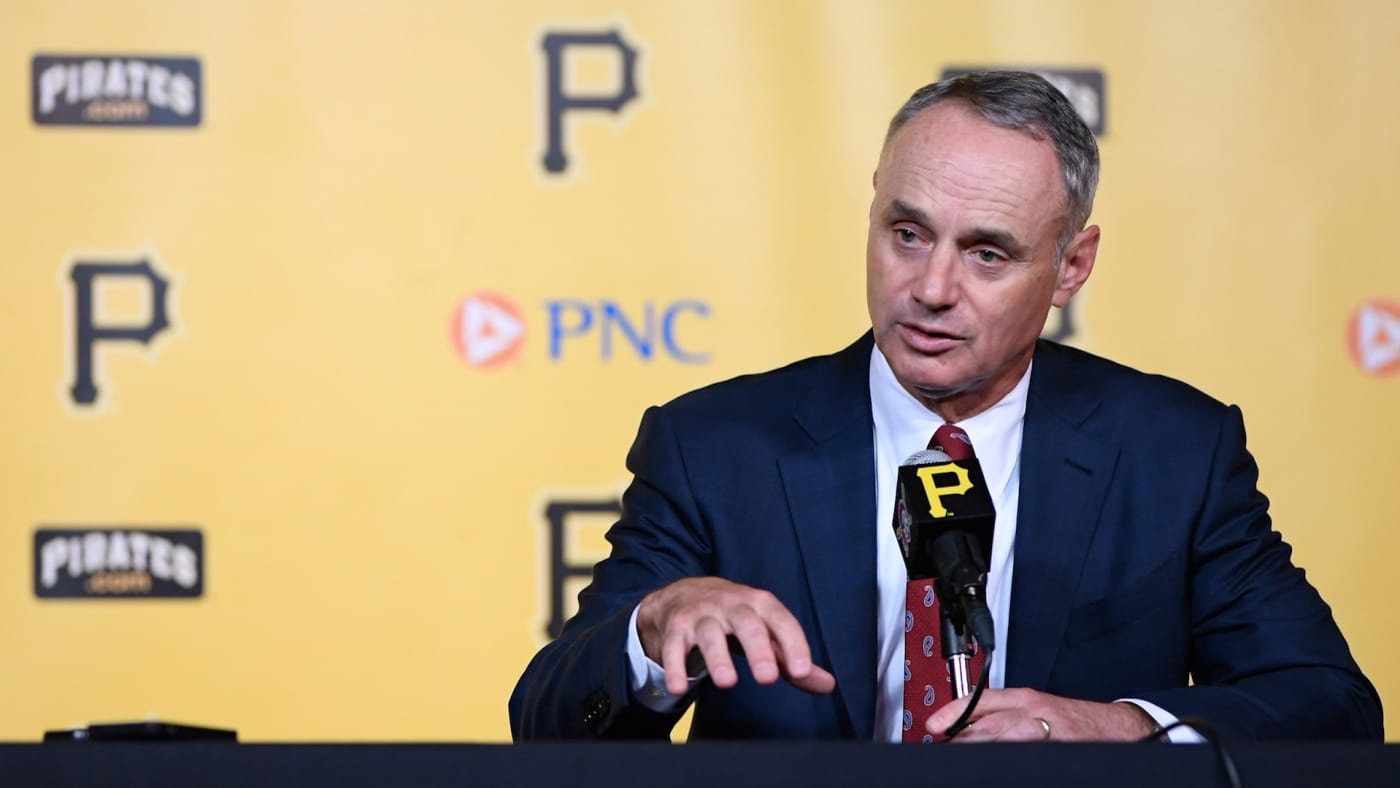 Robert Manfred became the tenth official commissioner of baseball in 2014. In his seven years on the job, he has faced multiple controversies including this abrupt work stoppage. Another one of his recent mistakes is influencing the MLB Network into letting go of insider Ken Rosenthal after he released critical comments about Manfred. He has also orchestrated a campaign to delete stories and pictures of MLB players on the league's website. However, his horrible management decisions go as far as his tenure does. Manfred has completely shelved the Minor League system which has led to horrible resources and living situations for the players and staff. James Taylor, a Major League Baseball and Twins fan since 2013, sounded off on Manfred. "Manfred is simply a clown. He's an idiot who doesn't know a single thing about baseball other than the fact that it makes him money. If you asked him how many outs were in an inning, he'd stutter and sputter like when he tried to explain why the league isn't being expanded. He's money-hungry at any cost and is easily the worst commissioner of any sports league." 
     Shane Kelso was a Low-A player for a team in San Bernardino. He had to retire in the middle of his season because of financial hardships. "Kelso was losing $1,000 a month from his savings and would have been broke before the end of the season, owing more in rent than his $1,600 monthly salary would allow. Kelso says four of his teammates were bunking in a camper van, while others were living out of their cars." (ESPN) The salaries vary unpredictably and the living situations are tumultuous at best. Manfred is in control of a billion-dollar company that has seen a very meteoric and impressive spike in popularity and revenue. However, his bottom-line workers are still straddling the poverty line and going through severe mental and emotional struggles while trying to make it in the league. 
Manfred is one of the most hated figures across any Northern American sports league. He has promised to fix issues with the slow pace of play in the sport, yet game times have only been longer under his tenure. (reaching an average of 3 hours and 9 minutes in the 2020 season) Some say the straw that broke the camel's back has been his handling of the COVID-19 pandemic. Major League Baseball delayed the start of the season indefinitely because of the pandemic. In early July, the MLB and MLBPA started discussions on how to correctly, and effectively start and proceed through the shortened season. After multiple tweaks and changes to the agreements made, the MLBPA refused to adhere to the regulations included with a 60 game season. Manfred decided to overrule the decision made by the players and essentially, force them to play under rules set by the league.
Manfred's lack of understanding of his role as commissioner, his ineffectiveness to deliver on promises made, and his sheer lack of respect or transparency with the players have all led to this work stoppage. To put it simply, Robert Manfred is not fit for the position he holds. Major League Baseball sits in a very dangerous position, as both parties only get more hostile and further away from reaching a new Collective Bargaining Agreement as time goes on.